Hadrien Brunner, is a youtuber known for the quality of his wing foil tests and reviews. In this new video he reviews the entire Sroka wing foil range and gives you his opinion as an experienced foiler.
"I like this approach that says that whatever your size and level, you'll find a shoe to fit, with a starting frame that is rigid, robust and reliable"
To carry out this test, Hadrien Brunner foiled in a variety of conditions in order to test the equipment on different practices. Waves for the surf foil, wind swell, chop and downwind for the wingfoil. And to finish, a dockstart session to compare the different fins and stabilizers. This test does not include
Sroka wings
which are subject to a second test.
S-Foil 950 High Aspect Speed
For Hadrien Brunner, the S-Foil 950 HA Speed makes performance more accessible. His opinion is that with this Sroka kite, it is possible to reach high performance even without having an advanced level of foiling. The 950 Speed is, for Hadrien, a wing with a more liberated feeling, with a good glide, which is faster, more manageable and more reactive in manoeuvres.
"We have high aspect with performance, but we remain very much on accessibility too"
S-Foil 1190 High Aspect Speed
What amazed Hadrien Brunner at first was the ultra fast take-off of the foil, both in wing foil and surf foil. The 1190 High Aspect Speed wing has a good glide and is "very easy to pump" (in wingfoil and surf foil) thanks to good support. According to his test, the foil does not require a front leg that is too anchored in the board. The fact that the front leg is quite free is nice for changing direction and carving. The Lift is perfect for surfing, it has more lift, so it's easier for bigger riders.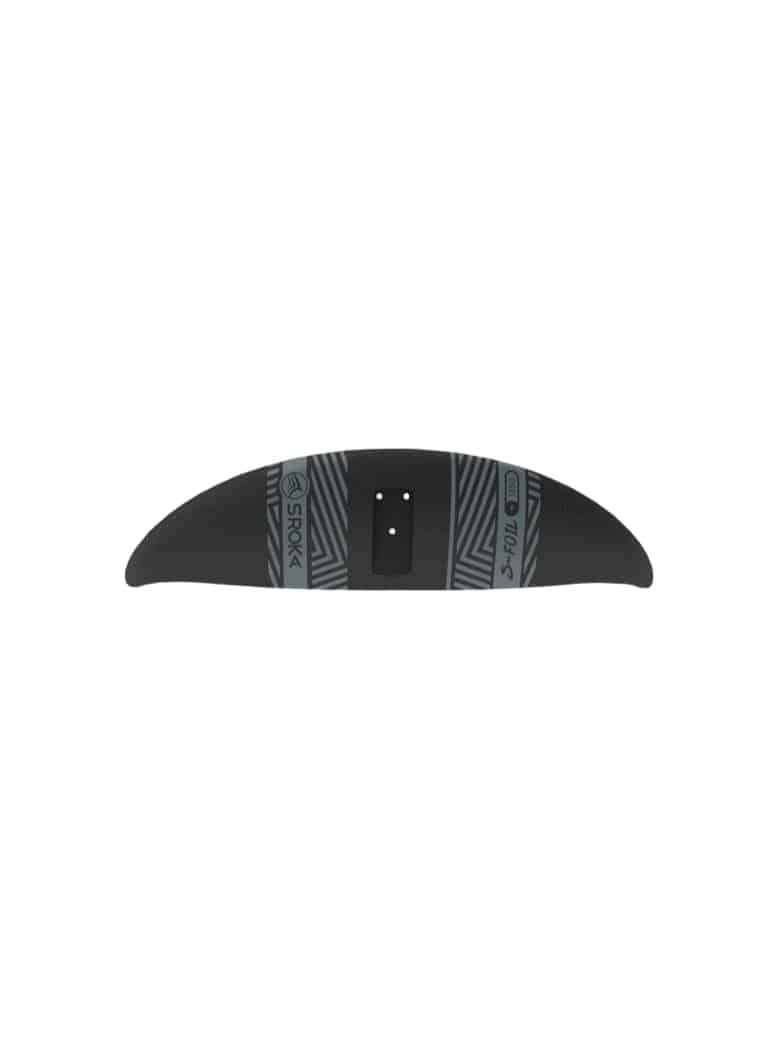 Hadrien Brunner also tested the S-Foil Classique 1250 in Wing Foil. His opinion? With the 1250 wing the take off is earlier than with the 1190 HA wing. For him, the 1250 is more stable, more manoeuvrable and keeps a good speed. However, with this winglet he finds that the glide ratio is less (
What is glide ratio?
).
"On the classic S-Foils you are stable, you keep that longitudinal stability, even in big conditions"
For Hadrien, the ratio is well slim and the width is well in the middle of the board, he finds that it has a very good balance at the waterstart. Also, "the board is relatively light, so with the foil we had a good glide, a good ability to pump". Hadrien Brunner also appreciated the pads on the 4'6: "This big pad is great because you have grip everywhere".
The Sroka Air : inflatable wing foil board
Hadrien Brunner is not used to sail regularly on inflatable wing foil boards. However, his opinion on the Sroka Air is positive. Despite the fact that it starts a bit later than a rigid board according to him, the inflatable has two big advantages: solidity and practicality. Indeed, as he says, it is a compact board that is easy to carry on the beach.
"I had fun, I had a blast"
He sees the inflatable wing foil board as a great family tool, very practical for travelling and offering great sensations. For him the inflatable has that reassuring side in case of a fall, especially for children. With an inflatable board you can't get hurt. Furthermore, he found it very easy to transport the Sroka Air. It doesn't take up any space, it doesn't suffer from shocks and he was even able to use it to protect his rigid foil boards. Three sails, a foil and a board can be stored in a
Sroka board bag
.
Very free in the curves
Nice to reconnect the waves
"The front wing is efficient, we generate speed when pumping, we are comfortable when we have to do a small quarter to turn around on the wave and reconnect"
Thicker profile than the 1190 High Aspect Speed
More lift than the Speed, even at low speeds
"What will be interesting is that if you are not an expert, this front wing is still perf but it will be more forgiving"
Very high lift at low speed
Interesting in direction changes due to its low profile
High roll tolerance: ideal for catching up on piloting mistakes
Perfect for foiling beginners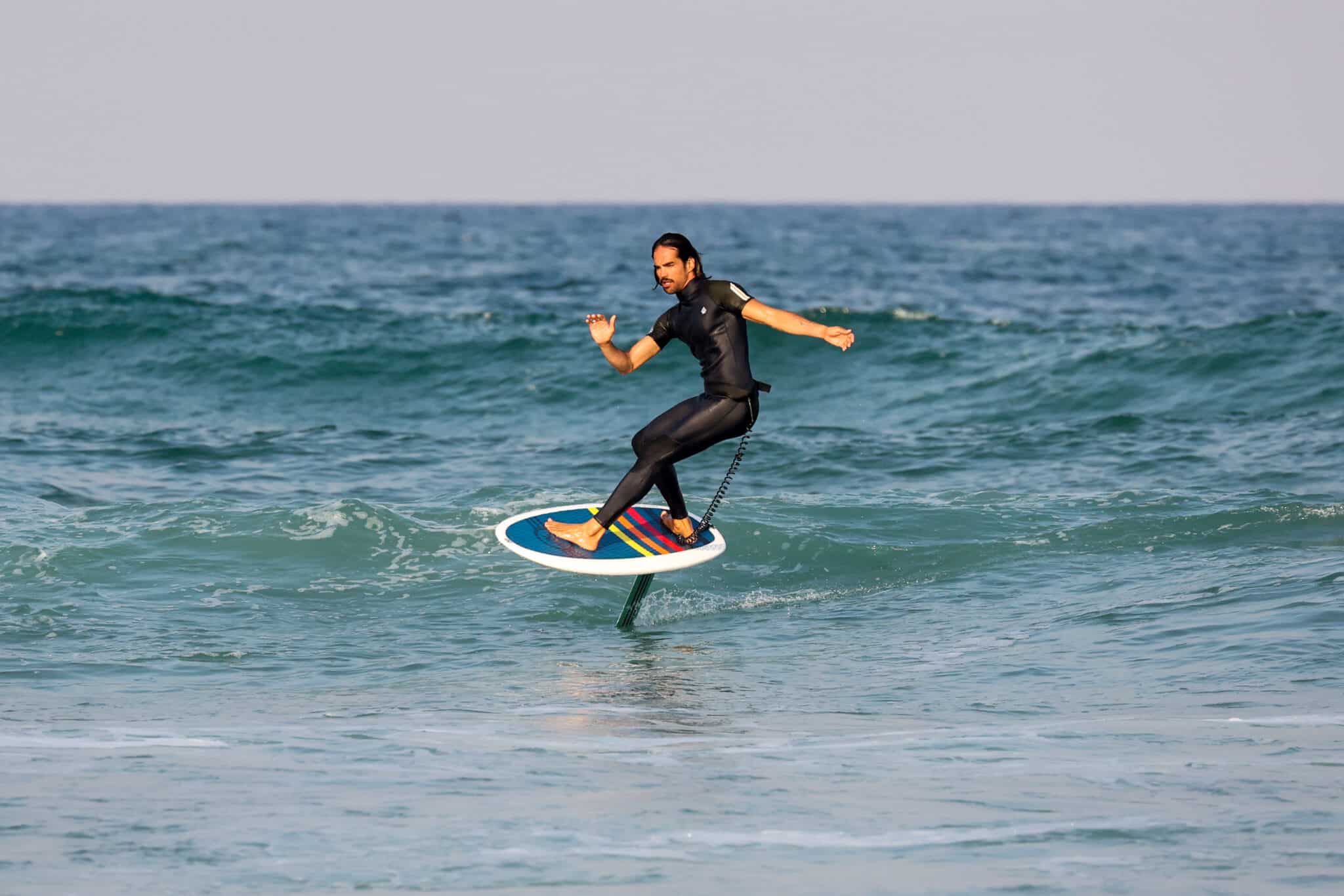 Hadrien Brunner's advice for choosing a board
You shouldn't go for a small board at all costs.
"The day when the wind drops and you have some off wind, a bit of a gust, you can quickly find yourself in trouble and not enjoy your session. But with a good board, you'll be able to get out and enjoy the whole session"
. For example, if you are a beginner and you are hesitating between the
Sky Rider 4'8
and the
Sky Rider 5'2
, it is preferable to start with the 5'2 (but make sure that the board is adapted to your size). This way you can have fun even when the conditions are not so good.
News - Sroka Company Blog
The best Wing Foil spots around Montpellier Montpellier and its surroundings are full of superb Wing Foil spots. Whether you are a beginner or an
Read more "
News - Sroka Company Blog
How to turn a stand up paddle ? It is not difficult to know how to turn in a stand-up paddle once you understand the
Read more "
Tutorials
How to maintain your wing foil wings ? We explain how to maintain your wing foil wings to ensure a maximum life span. These tips
Read more "
Join us on social networks !