PERFORMANCE & QUALITY

Each of our products is the result of extensive research and development. Everything starts with an idea, an observation, a need. We observe our environment, the practitioners, to better understand and respond to this need. To do this, we imagine, we develop, we test, we rework, to go further and further. Bruno SROKA, founder of the SROKA Company brand, 3 times world kitesurfing champion and the only man to have crossed Cape Horn in a kitesurf, has an undeniable know-how and experience. He works with a team of hydrodynamic engineers and designers to design SROKA products.
The design of our Foils, Boards, Wings, SUP, is thought to allow you to evolve on the water with fluidity and total freedom, and to fly over the water like a bird. Our objective: to push back your limits, and to propose products always more powerful, with the best quality-price ratio. We ourselves are users of the equipment we design. We therefore place particular emphasis on their efficiency and handling, but also on their design: elaborate, pleasant and colourful.
INSPIRE & SHARE

We design and develop our products so that they provide the best sensations during our skiing sessions. Passionate about the sea and nature, we are the first users of the products we design. It is a pleasure to see you riding in SROKA, for us who work hard every day to develop our equipment. We are proud to be able to share with you our love for board sports.
Maintaining a close relationship with you is essential. Your ideas interest us and enrich our projects. They allow us to offer you the most suitable products for your practice and your level. We support enthusiasts, beginners, the more experienced and those seeking adventure. The SROKA team is one of those people who live their dreams, not dream their lives. Seeing you make your own and live your passion is for us the most beautiful reward.
So that everyone can take pleasure and progress in their practice, according to the conditions and environment, find all our advice in our News & Tutorials section. And if you can't find what you're looking for, we'll take the time to advise you in person, by email or by phone.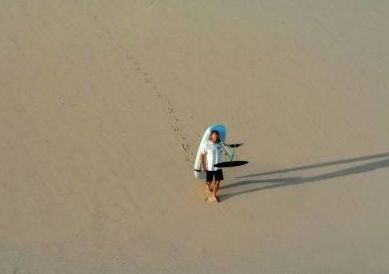 FOR EVERYONE & AT AN AFFORDABLE PRICE

At SROKA, we know that board sports can seem inaccessible. That's why we're doing everything we can to prove you wrong and contribute to their democratisation. Therefore, we want to keep a fair price, accessible to all, without compromising the quality of our products. Please note that, in the event of a problem, an after-sales service is available and we guarantee our products. You can therefore embark on the adventure without hesitation, and enjoy your future sessions.
In order to make our products available to everyone, we deliver internationally, ensuring a perfect delivery service.
OVER TIME, FOR YOUR MONEY AND FOR THE PLANET

Our years on the water have shown us the current state of health of the oceans. It is up to us to contribute to their preservation, at our level and with our means. We are a family business, operating in a tough and competitive market. So we tend to reduce our impacts in our own way. For this reason, we produce just the right quantity of products and some of them in Brittany. Transport has a strong impact on the environment, which is why we use transport companies that have a charter or a responsible dynamic to reduce their ecological footprint.
The reason we are so keen to offer you quality products is to be sure of their resistance and therefore their long-term use. The longer your material lasts, the less raw materials we need to produce new products. We know that board sports can be a big budget, so it is It is inconceivable that our products only last one season. SROKA products are created to follow you over the years, in your sessions, your trips, your progress. We don't like to waste our products or your money, so we design and reinforce each product to be as robust as possible, whatever the conditions.

Share with us your most beautiful memories on the ocean. Welcome to Sroka family.